Skip to Content
Beautiful Curved Glass Balustrades
Our innovative and skilled designers and manufacturing experts at Innovative Stainless Steel Designs are masters of their art, especially in the area of curved glass balustrades. We have achieved some truly stunning effects using curved glass in a wide range of settings and environments.
From public places to trendy office spaces and domestic applications, the uses of this durable and attractive product are limited only by your imagination. From sweeping staircases to bow shaped balconies, our professional team can supply curved glass products that will both enhance and add value to your property.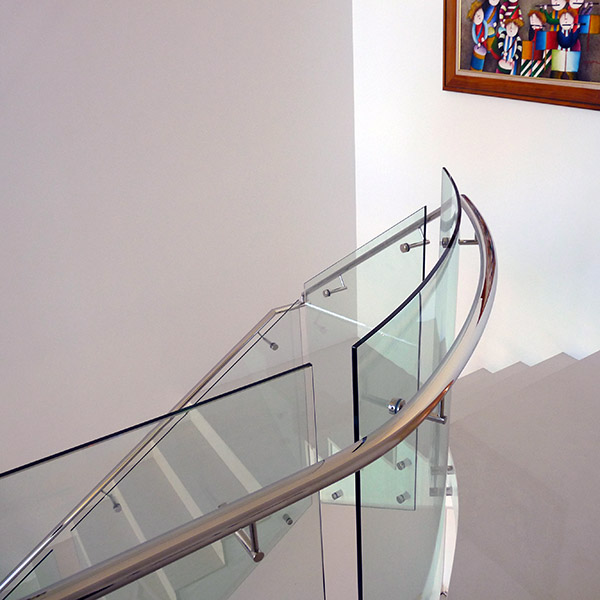 Fresh, Modern Design
When our curved glass panels are correctly affixed, they lend themselves to many innovative configuration options, including the mounting of hand rails in both timber and stainless steel. If you are looking to create a modern and fresh aspect to your living or working environment, our curved glass panels and stainless steel accessories are exactly what you have been looking for. Don't make your move until you have spoken to the curved glass specialists at Innovative Stainless Steel Designs. Contact one of our design specialists today to discuss your ideas and arrange for a free measure to quote for a competitive price.
Call Today for a Free Quote